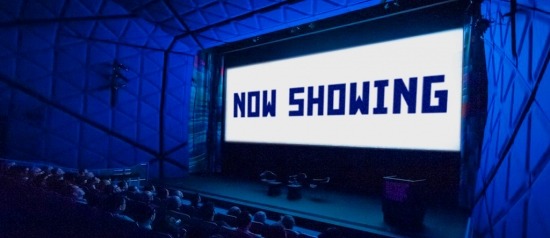 NEW ONLINE RELEASES

MoMI's Virtual Cinema
Ongoing
MoMI is partnering with independent distributors to bring Virtual Cinema offerings directly to Museum members and patrons for home viewing. Each ticket directly supports the Museum.
Click on the titles below to watch each film.
Tickets prices vary by film, ranging from $3.99 to $12, some with discounts for MoMI members (please check your member email for codes or instructions).
małni—towards the ocean, towards the shore
(Opens April 9)
Dir. Sky Hopinka. U.S, 2020, 80 mins. In English and Chinook jargon with subtitles. The feature directorial debut of acclaimed filmmaker Sky Hopinka, a member of the Ho-Chunk Nation and a descendant of the Pechanga Band of Luiseño people, beautifully explores the spirituality of the Chinookan people in the Pacific Northwest. This experimental documentary follows Sweetwater Sahme and Jordan Mercier as they wander through nature and question afterlife, rebirth, and death. A Grasshopper Film release.
View trailer.
Order and view the film here (tickets: $12 / $10 MoMI members).
This Is Not a Burial, It's a Resurrection
(Through April 18)
Dir. Lemohang Jeremiah Mosese. Lesotho/South Africa/Italy, 2019, 117 mins. In Sesotho with English subtitles. With Mary Twala Mhlongo, Jerry Mofokeng Wa Makhetha. In the devastating and hypnotic
This Is Not a Burial, It's a Resurrection
, the remarkable Mary Twala Mhlongo (
Black Is King
) gives a heartbreaking career-capping performance as Mantoa, an 80-year-old woman who has lived in a small Lesotho village for her entire life, and becomes an unlikely
political and spiritual leader.
Winner of the Special Jury Prize for Visionary Filmmaking at the 2020 Sundance Film Festival. A Dekanalog release.
View trailer.
Tickets: $10 ($8 MoMI members).
Nina Wu
(Through April 18)
Dir. Midi Z. Taiwan, Malaysia, Myanmar. 2019, 103 mins. In Mandarin with English subtitles. With Wu Ke-Xi, Sung Yu-Hua, Hsia Yu-Chiao, Shih Ming-Shuai. After eight years toiling in bit parts, aspiring actress Nina Wu finally lands a leading role in a spy thriller set in the 1960s. The shoot is challenging—explicit sex scenes; an impatient and insenstitive director—but the film proves to be a professional and critical breakthrough. Nevertheless, Nina's psychological resolve begins to crack. In light of two family crises, she rushes back to her family home, where she dreams of rekindling a close relationship with her childhood friend Kiki, while suffering from visions of a mysterious woman stalking and attacking her. As Nina clings to memories of happier times, she seems to be repressing one crucial memory. A Film Movement release.
View trailer.
Tickets ($10 / $8 MoMI members).
Six Films by Midi Z
(Through April 18)
The films of emerging Taiwanese director Midi Z slide effortlessly yet purposefully between fiction and nonfiction, the experienced and the observed. A protégé of the great Hou Hsiao-hsien, the Myanmar-born Midi Z is similarly adept at mixing lived reality with cinematic magic. His compassionate and artistically rigorous films often explore the lives of displaced people on the margins trying to navigate societal oppression and earn a decent living. His most recent film, the self-reflexive psychological thriller
Nina Wu
, screened in the 2019 Cannes Un Certain Regard competition, and marked a major step forward in terms of budget and scope while maintaining a crucial intimacy with the land and culture of his previous work. This online retrospective of Midi Z's films from the past decade includes six of the director's most acclaimed features. The films are
Nina Wu
,
14 Apples
,
The Road to Mandalay
,
City of Jade
,
Ice Poison
, and
Return to Burma
.
Presented in collaboration with the Taipei Cultural Center in New York, Ministry of Culture of Taiwan (R.O.C.).