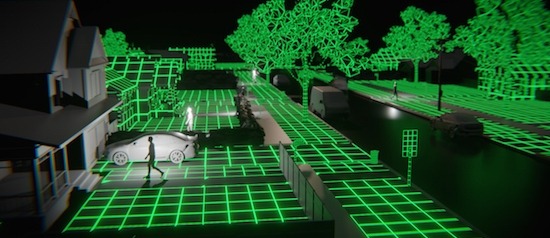 NEW ONLINE RELEASE

A Glitch in the Matrix
February 5–March 7
MoMI is pleased to partner with Magnolia Pictures to bring A Glitch in the Matrix directly to Museum members and patrons to view from home. To support the Museum, please use the link below to watch the film.

View A Glitch in the Matrix from home (Tickets: $12 / $10 MoMI members). A portion of ticket sales benefits the Museum and its staff.

Dir. Rodney Ascher. U.S., 2021, 108 mins. Acclaimed filmmaker Rodney Ascher (Room 237, The Nightmare) directed this mind-bending journey down rabbit holes of science, philosophy, and conspiracy theory, asking if we are living in a simulation inside a video game controlled by an unknowable entity. Featuring interviews with simulation theorists and believers, some obscured by three-dimensional animated digital avatars; firsthand accounts of inexplicable occurrences; and a noted speech from sci-fi herald Philip K. Dick, A Glitch in the Matrix is the year's most audacious documentary. Ascher will leave you wondering whether or not your body and mind are being operated by an external game player. View trailer.
"Mind-expanding. A bracingly ambitious documentary. Ascher has always been at home at the more subjective end of the factual filmmaking spectrum. This is certainly a film which will plant seeds in the minds of its audience, and will no doubt figure prominently in a debate which is only just getting started."
—Wendy Ide,
Screen International