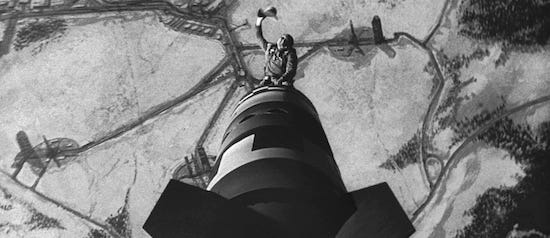 SERIES

Complete Kubrick
April 30–October 17
In conjunction with Museum of the Moving Image's ongoing exhibition
Envisioning 2001: Stanley Kubrick's Space Odyssey
, we are pleased—and very excited—to present a full retrospective of Kubrick's intimidatingly brilliant filmography. The Bronx-born-and-raised artist specialized in grandly scaled films about the essential smallness of man; these definitive yet trickily ambiguous statements on war, technology, societal breakdown, domestic violence, and sexual obsession turned a jaundiced, often satirical eye on the human condition without ever lapsing into easy cynicism. And thanks in part to his exacting eye, technical prowess, and endless capacity for experimentation and reinvention, there may be no American director whose work benefits more from being seen on a large, looming screen. Join us, upon the reopening of the Museum's Redstone theater, as we revisit together one of the most storied of all film careers, which continues to surprise and astonish.
In addition, the Museum will be presenting weekly screenings of
2001: A Space Odyssey
, including Sunday matinees of the 4K digital restoration and a 70mm screening every other Friday evening beginning April 30. Combination tickets are also available for a screening and visit to the exhibition.