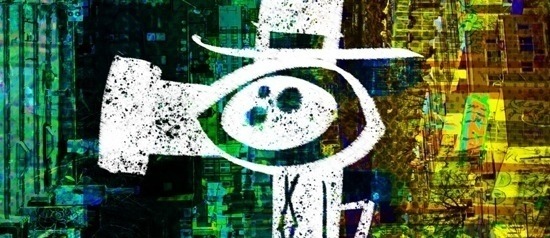 COMMUNITY PARTNER PROGRAM

Queens World Film Festival 2021
June 23–July 3, 2021
The 11th annual Queens World Film Festival, organized by Don Preston and Katha Cato and their team of collaborators, will take place both in person, with screenings at Museum of the Moving Image and Queens Theatre, and online via Film Festival Flix. This year's theme is Hope, featuring films from around the world as well as just around the corner.
For full details and to purchase tickets, visit queensworldfilmfestival.org. Below are the programs taking place in the Museum's Redstone Theater.
The Opening Night program on June 23 features welcoming remarks by festival organizers and special guests, and the presentation of the Spirit of Queens Honor to Elmhurst Hospital Center.
Mouse
WEDNESDAY, JUNE 23, 7:30 P.M. (Doors open at 7:00 p.m.)
Dir. Adam Engel. U.S., 2020, 80 mins. In this feature from Queens filmmaker Adam Engel, a lonely groundskeeper struggles with the crushing guilt of a local murder, eventually losing himself as he desperately tries to cling to an innocence he never truly lost.
Preceded by: Rewind
Dir. Stephan Joseph Eigenmann. U.S., 2019, 14 mins. In this short, a mother suppresses the fear of losing her daughter to military service with the aid of futuristic technology.
Order tickets.
Mother's Day
SATURDAY, JUNE 26, 4:00 P.M.
Dir. Travis Carlson. U.S., 2020, 120 mins. A mother struggling with mental illness and financial strain mentions to her son that she plans to impulsively move across the country once again. Her son learns with each question that he, alone, has one shot to save his mother from a potentially deadly setback. We witness the true story of two complex minds fighting to find love, and their loved one, in the darkness.
Order tickets.
Shellfish
SATURDAY, JULY 3, 4:00 P.M.
Dir. Hunter Hopewell. U.S., 2020, 82 mins. Shellfish is a coming-of-age comedy enhanced by stop-motion animation. Amidst mounting parental pressure to find a real job, college filmmaker Keller has one week to secretly produce a short film with his brother and his longtime crush. When their shoot goes awry, they confront each other about much more than production issues. Faced with his own selfishness, Keller must decide which is more important, his filmmaking or his close relationships.
Order tickets.
For tickets, please visit queensworldfilmfestival.org. All tickets must be purchased in advance; tickets will not be available on-site. QWFF screenings will follow all safety protocols set by Museum of the Moving Image, including requiring face masks and social distancing. To learn more, visit movingimage.us/visit/safety-2021.