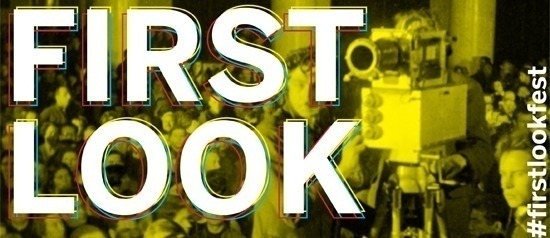 LIVE EVENT
First Look 20/21 Working on It Session 2
On two consecutive Fridays during First Look, the Museum functions as a laboratory for explorations of the creative process. These day-long sessions will bring together filmmakers, critics, and the general public for work-in-progress screenings and performances, artist talks and discussions.

2:00 p.m.—Work-in-progress screening: Gwetto (dir. Michael Andrianaly). Gwetto was shot during lockdown in the director's hometown in Madagascar. The director's current film, Nofinofy, screens on 7/25 as part of First Look.
4:00 p.m.—Topography: a work-in-progress preview and immersive performance by Hannah Jayanti and Alexander Porter.
A note about the Topography project from the artists:
In an effort to document and learn about the Badlands, we spent time with a group of people with a very broad range of specialties and histories. From paleontology to edible plants, from the nuclear armament to indigenous view of the land, from ranching to preservation each of them shares a particular view of the landscape. This piece will start to weave perspectives and histories together with a single common denominator—a minutely scanned 80 square foot region in the Badlands National Park.
While the project may become a virtual reality or other immersive project and the footage will ultimately become a documentary film, this event will allow us to present the material together in an improvisational format to discover what ideas arise for the audience.
5:00 p.m.—Capture Mode: a deconstructed editing exercise and story performed by Maya Daisy Hawke, with music by Mark Degli Antoni.
6:00 p.m.—An Occupier's Shifting Gaze: In conversation with filmmaker Laura Poitras (Citizenfour; Risk), Israeli-born filmmaker Ra'anan Alexandrowicz (The Viewing Booth) will retrace the trajectory of his work representing Palestine/Israel. Screening clips from The Inner Tour (2001) and The Law in These Parts (2011), and touching on his 2017 essay "50 Years of Documentation," the conversation will explore how Alexandrowicz's goals as a filmmaker and position of power as an Israeli inform his perspective and aesthetics, and influence choices of subject matter and style.
Tickets: $15 / $11 seniors & students / $9 youth (ages 3–17) / Free for MoMI members. Order online. After your purchase, an electronic ticket will be sent via email. All seating is general admission. Please review safety protocols before your visit.