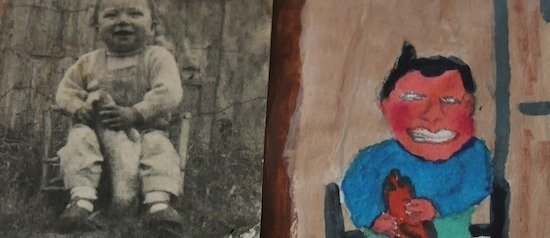 SCREENING
Don't Touch Me (Noli Me Tangere)
Part of First Look 20/21
Sunday, August 1, 3:00 p.m.
Museum of the Moving Image - Bartos Screening Room
Dir. Christophe Bisson. France. 2019, 80 mins. In French with English subtitles. In his spellbinding body of work, Bisson has forged a cinema of empathy, closely filming the lives of marginalized people with unobtrusive artistry. In the masterfully edited Noli me tangere, he creates a tapestry out of filmed portraits of men and women who are social outsiders. "Playing the piano, caressing photographs, squeezing pieces of stale bread before feeding them to the ducks, drawing a skewed map of Paris like a psycho-geographer haunted by monuments, tracing the route of a piece of one's life over a map of Italy, writing a letter to one's sister to reassure her… Such are the paradoxes of touch and distance: It is by filming hands and gestures as closely as he can that Bisson, without extorting any secret, gains access to silent or sometimes whispered pains. Hands keep touching again and again, to keep in contact with existence, to stay alive in spite of everything." (FID Marseille) North American premiere
Tickets: $15 / $11 seniors & students / $9 youth (ages 3–17) / Free for MoMI members. Order online.
After your purchase, an electronic ticket will be sent via email. All seating is general admission. Please review safety protocols before your visit.