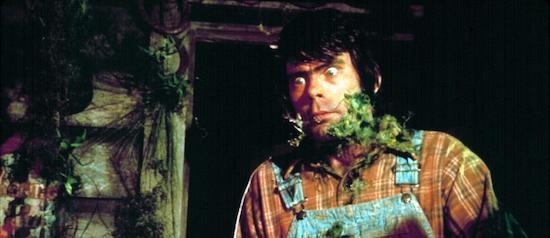 SCREENING
Creepshow
Please note: inspection of this print has revealed moderate to severe fading.


Dir. George A. Romero. 1982, 120 mins. 35mm. With Stephen King, Hal Holbrook, Adrienne Barbeau, Ed Harris, Leslie Nielsen, Ted Danson, Tom Atkins. Two masters of horror—director George A. Romero and writer Stephen King—teamed up at the heights of their careers to present five frightful tales in the tradition of the infamous EC horror and crime comics of the 1940s and '50s. With its colorful pop-art palette, dark humor, and impressive makeup and prop effects bringing beasts, zombies, and creepy crawlers to terrifying life,
Creepshow
remains one of the most beloved horror cult classics of the '80s. It's the most fun you'll ever have being scared!
Tickets: $15 / $11 seniors & students / $9 youth (ages 3–17) / Free for MoMI members. Order online.
After your purchase, an electronic ticket will be sent via email. All seating is general admission. Please review safety protocols before your visit.