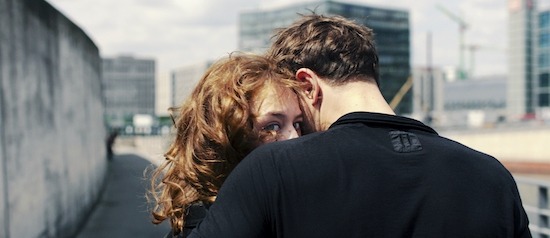 Screening
Undine
Part of Curators' Choice 2021
Sunday, January 2, 2022, 1:00 p.m.
Museum of the Moving Image - Redstone Theater
Dir. Christian Petzold. Germany/France. 2020, 90 mins. DCP. In German with English subtitles. With Paula Beer, Franz Rogowski. Modern master Christian Petzold (Phoenix, Transit) boldly reimagines the ancient myth of Undine in an unpredictable tale of romance and betrayal in modern-day Berlin. Undine (Beer) works as a historian lecturing on Berlin's urban development. But when the man she loves leaves her, the myth catches up with her. She has to kill the man who betrays her and return to the water. Will Undine defy fate when she meets a diver (Rogowski) offering her a chance at new love? Petzold once again spins a spellbinding tale about the overcoming of geographical and metaphorical boundaries without ever falling into cliché. An IFC Films release.
Tickets: $15 / $11 senior and students / $9 youth (ages 3–17) / discounted for MoMI members ($7–$11). Order tickets.
Please pick up tickets at the Museum's admissions desk upon arrival. All seating is general admission. Review safety protocols before your visit.