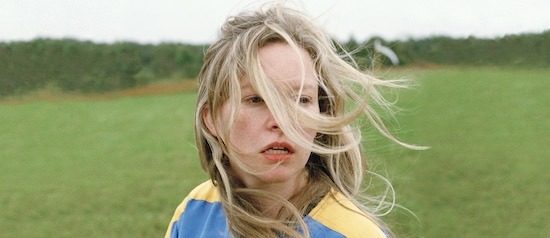 Screening
Anne at 13,000 Ft.
Part of Curators' Choice 2021
Sunday, January 16, 2022, 4:30 p.m.
Museum of the Moving Image - Bartos Screening Room
Dir. Kazik Radwanski. 2019, 75 mins. With Deragh Campbell, Dorothea Paas, Matt Johnson. While skydiving for her best friend Sara's bachelorette party, 27-year-old Anne felt focused, free, above it all. Back on the ground, the pressures of her daily life threaten to overwhelm her, and her daycare center coworkers constantly question how she connects with the children. At Sara's wedding, she meets a nice guy named Matt (Johnson), but she can't help bringing him into ever more awkward social situations. The latest from director Kazik Radwanski (How Heavy This Hammer, a First Look 2017 selection) is a detailed, emotionally nuanced portrait of a young woman under the influence of a profoundly mercurial temperament, fully embodied by the captivating Campbell. A Cinema Guild release.

Tickets: $15 / $11 senior and students / $9 youth (ages 3–17) / discounted for MoMI members ($7–$11). Order tickets. Please pick up tickets at the Museum's admissions desk upon arrival. All seating is general admission. Review safety protocols before your visit.